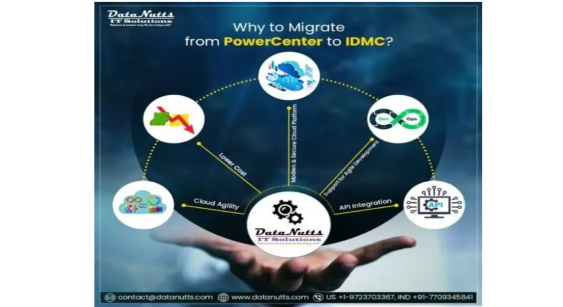 Why to migrate from PowerCenter to IDMC!!
∙ API Integration: Both tools are capable of processing data in near real-time when run regularly. IDMC, on the other hand, make it possible to develop APIs that integrate multiple applications. The PowerCenter tool does not provide an option for developing APIs.
∙ Support For Agile Development: IDMC offers add-on features such as synchronization, replication, masking, file ingestion, APIs and various other functionalities that can assist organizations in meeting their business requirements.
∙ Lower Cost: A lower administration and operational cost contributes to IDMC's lower infrastructure costs as compared to on-premises deployments. In addition, it facilitates a reduction in compute speed due to a higher ratio between compute and performance costs. The price is flexible and based on consumption. Data can be saved, seasonal capacity can be reserved, and capacity can be stored with IDMC.
∙ Modern & Secure Cloud Platform: The IDMC platform provides operational insights powered by AI, auto-updates and zero downtime. Security and trust certifications are built-in to the product.
∙ Cloud Agility: IDMC supports modern data lake and data warehouse design principles. As a result, it contributes to enabling flexibility in execution environments, a faster time-to-market, adaptive auto-scaling, and seamless multi-cloud and hybrid cloud integration.