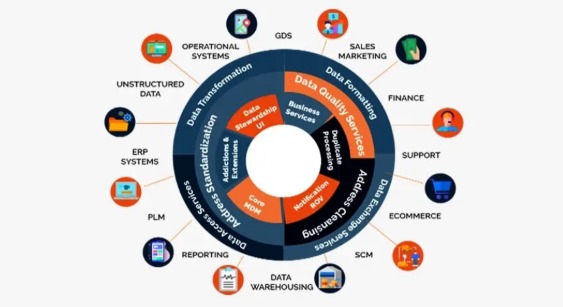 On-premise/ Digital/ Cloud/Hybrid, Datanutts helps structuring your master entities and implement MDM solution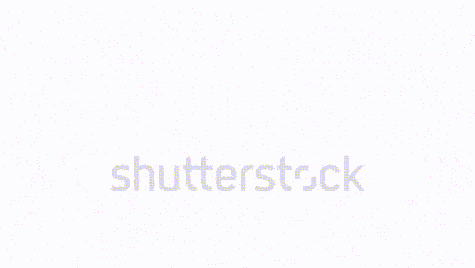 Curiosity!!!! Curiosity is the reason how Technology have become what it has become!
It's an open secret that data is digital gold in today's market. But it is not much of use if the data is not organized in the required way.
Data-driven businesses and data-intensive industries stand a lot to gain from the sheer volumes of data but due to its disjointed, scattered, and unstructured nature makes it difficult for the workforce to find, access, understand, and use it to their benefit.
Data redundancy and inconsistencies are common problems for all types of businesses. What you really need is a master file to which all your business-critical data (key data assets like product data, asset data, customer data, location data, etc.) can be linked. That's where the concept of master data management (MDM) comes into the picture.
What is MDM and why is it important?
MDM is a techno functional business discipline that helps to add IT oriented values to your business in a blended consistency, accuracy, stewardship, governance, and accountability of an enterprise's official shared master data assets.
Many businesses today, especially global enterprises have multiple applications and systems (ie ERP, CRM) where data that crosses organizational departments or divisions can easily become fragmented, duplicated and most commonly out of date. This challenges the organization to answer even a simple basic, but critical question about any performance metric or KPI for a business accurately. This is where MDM can resolve our problems!
MDM will provide an integral part of the EDM architecture to sort out the businesses difficulties and get a consolidated view of the data scattered across the organisation. These include managing enterprise data across key domains such as products, materials, customers, vendors, pricing, and employees, to name a few.
Why MDM with DataNutts?
Our DNITS MDM services help Business Users to consolidate disparate records and build a Single Platform hub to better manage product, supplier, distributor, and customer data so that we have high degree of control over the data. DNITS has resource who are backed by 15 + years of Industrial experience with Global Delivery Model and master data management services which will ensures cost reduction, process improvements, and efficient unification of your data.
DNITS's phased implementation approach will be best fit for your business and will match your financial requirements. Upgrade yourself with DNITS to more organised, flexible, and scalable MDM hosting and implementation solution to keeps your business data processed in the best way ever and ensures 100% control over your business.
What DNITS guarantee to your business? 
Improved Data Quality for your Business needs!

Reduce your valuable Time and Cost

Avoid Data Duplication

Increase your Business data's Accuracy

Best Data Compliance

Informed Decision Making

Handling end to end Change Requests

Ease Data mobility

A Single Source of Truth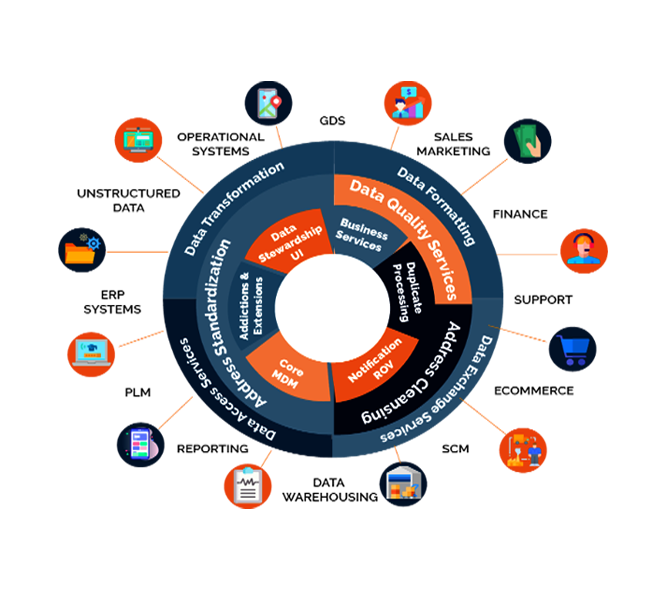 *****With the above qualities we can make your business more efficient and provide top notch Services******
What is the role of master data management?
Master data management (MDM) involves creating a single master record for each person, place, or thing in a business, from across internal and external data sources and applications. This information has been de-duplicated, reconciled and enriched, becoming a consistent, reliable source. Once created, this master data serves as a trusted view of business-critical data that can be managed and shared across the business to promote accurate reporting, reduce data errors, remove redundancy, and help workers make better-informed business decisions.